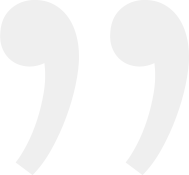 I have had the pleasure of learning Yoga from Christina over last few years. She has also given my 9 year old some lessons in the park. She loved every minute of it. Christina is truly an amazing and generous teacher and spirit. She embodies the practice and you can see this demonstrated in everything she does. Most importantly, Christina stays true to the practice of yoga in preserving and enhancing the inter-connectedness of body, mind and spirit. It's never just poses with her. Through meditation, guided imagery or fragrant oils , Christina is always expanding the practice to bring awareness, focus and balance to every session. I'm so thrilled she is bringing the wonderful art and practice of yoga to children.
Christina came into our 2nd grade class and led a yoga and mindfulness session. She was able to fully engage our energetic second graders, and help them find their centers. We are so appreciative!
I like the mantras. My favorite mantra is 'i see the light in you and you see the light in me'. Christina makes yoga fun.
Christina is incredibly patient and encouraging. It amazes my husband and I to watch our son calm and cooperate with her gentle yoga teachings.
We had an American Girl and Yoga birthday party for my 7 year old daughter. Christina of Yoga Sprites planned the entertainment, girl and doll yoga. She had the girls practice yoga poses and then had the girls position their dolls. It was sweet, empowering, and fun for all of the girls! They played a game at the end that ended with laughter for all! My daughter still has her dolls do yoga to get strong and relax at night!
I am a mom of two children and a Girl Scout Leader. Yoga Sprites worked with our Girl Scout Troop Brownies to help them fulfill part of their journey badge work. Christina was a joy to work with and our girls had a wonderful time doing animal yoga. All eighteen of our 7 year olds were actively engaged as they explored movement and calming breaths. We have a very spirited group and that was no easy task keeping them engaged!
I like yoga because it is so tiring. I also like camel pose because it is so fun. I like doing everything that we do. I like the mantras. My favorite mantra is 'i see the light in you and you see the light in me'. Some of the poses are complicated and more challenging. I like the partner poses. My favorite partner pose is when we make the show. I love doing yoga. Christina makes yoga fun.
Christina introduced me to yoga and mindfulness in the classroom. She gave my students techniques and strategies to alleviate stress and anxiety. They are able to use these techniques and strategies to manage anxiety for state testing, fall asleep and stay asleep at night, and respond to their emotions thoughtfully and mindfully.
The first time we arranged a yoga and mindfulness class was because Christina hosted a Yoga Party for my then 3 year old. This was 2012. The kids loved it! Her theme and celebration of my son turning 3 was worked right into her teaching, and the feathers, her songs, and chakra colored favors were all crowd pleasers! For a big party of 12-15 children ages 2-10, everyone had a great time! I'd highly recommend this party to friends.
My son was 4 when we started yoga and mindfulness with Yoga Sprites. Christina is incredibly patient and encouraging. I was able to learn many mindful exercises just while watching class, and it amazes my husband and I to watch our son calm, work through his frustration and emotion, and cooperate with her gentle yoga teachings.
My daughter loves the Yoga and Mindfulness class. My heart melts every time she describes the new move she's learned that day. Christina seamlessly weaves yoga moves, life mantras, and tips on how to calm down in a single class. I love that my daughter can bring the lessons home and inspire quality family time with healthy activities.
Our son J has participated in two different Yoga Sprites classes and has enjoyed them both immensely! He is constantly pulling out his yoga mat to perform various poses and we have been super-impressed with the his level of understanding as well as the focus he brings to his yoga demos. The second time around, Jasper elected to continue with Yoga Sprites over soccer class, so we're quite sure this is a testimony to the fun and energy that teacher, Christina Craig, brings to their weekly practice. We love that Jasper has received such a solid, well-rounded introduction to yoga at such an early age!
Christina has a calm and soothing presence. She has worked in my classroom numerous times. She has a great classroom management style that invites children of all developmental stages to find their own level of practice. Being a mom of three, Christina understood that being mindful (inside and out) is something that must be taught with patience, practiced with enthusiasm, and inviting. I found even my "silliest" students attempting to be mindful and present. Christina was encouraging and kind and gave my students the opportunities to be their best selves. My students were so thrilled by the experience that we made yoga a center in our room that was frequently visited, especially during those chaotic winter months! As a teacher, I found many benefits to the mindful practice and continued to used many of the breathing and mindful techniques in my pedagogy. I highly suggest working with Christina for your classroom or home.
I am writing on behalf of The Learning Experience Battery Park with the highest recommendation for the Yoga Sprites, The Children's Empowering Yoga & Mindfulness Practice program. For the past year we have had the opportunity to have this incredible yoga program at our school weekly for enrichment and our students have loved every minute. Christina, who leads the program, is extremely enthusiastic, reliable, energetic, and provides a magical experience each week for our little ones. Her love of yoga and teaching really shows and she has a wonderful approach when teaching our students. The students and families have built a nice relationship with Christina and they look forward to seeing her week after week. Yoga Sprites, The Children's Empowering Yoga & Mindfulness Practice program has been a great addition to our school and we feel very lucky to have met Christina and to get the opportunity to continue to work with her. We look forward to continuing working together this summer and watching our students develop their love of yoga and continue to build on their skills!
Starting a new school with new friends was hard for our daughter. Yoga during summer camp was some of her favorite days. In the fall, H got to choose two activities but really yoga was a guarantee. It helped hope calm herself. She was able to find breathing techniques that helped her manage when things become different or stressful. H has come home from each semester with tips and tricks to work through situations. Each semester after, our daughter has felt a sense of pride that she could help her new friends with the yoga poses that she knew and they were learning for the first time. H would practice breathing with feathers, use her mindfulness jar and repeat from her matra stick. Sometimes when she gets very upset, she can get herself in some of her favorite poses like downward dog and happy baby and then it calms her down in a way that nothing else could as quickly. H has better balance and sense of her body. We have seen a light in hope that comes from yoga and meditation and we are so grateful for everything that Christina has done.
Last year, Christina came to our third class grade classroom to provide yoga and mindful exercises for our third grade students who were preparing to take state exams. For most, if not all of them, it was their first time experiencing the process of high-stakes testing. Many students were experiencing anxiety, fear, stress, and all the emotions that come with being put through high-stakes testing. I had opportunity to see Christina's teach our students several yoga and mindfulness techniques, which helped many of them feel more confident and less anxious about the upcoming state tests. Many of the students began to incorporate some of the techniques and exercises that Christina taught them. The workshop definitely had a positive impact on the students.